« Назад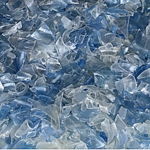 Neo Group patents an innovative plastic packaging recycling technology in the EU
13.09.2020 00:25
PET resin producer UAB Neo Group, currently operating in Klaipėda FEZ in Lithuania, has initiated European Union patenting procedures for a newly developed proprietary recycling technology for secondary PET packaging. The new technology will allow the production recycled PET containing up to 30% post-consumer recyclate derived from plastic packaging.
Although PET packaging is relatively successfully collected and recycled worldwide, the use of recycled packaging for food contact materials (FCM) has so far been releatively modest.
Since the introduction of a deposit system in Lithuania, the amount of material available for mechanical recycling has risen, said Ruslanas Radajevas, general manager of Neo Group. However, it has done nothing to solve the end-of-life issue for plastic packaging that cannot be recycled that way.
"In other words, the current mechanical recycling methods are effective, but they are not universal, and do not fully comply with the aims of EU directives or the principles of creating a circular economy," he explained.
This led a team of Neo Group specialists to explore the possibilities of alternative PET packaging recycling technologies, both independently and within the scope of the EU's Horizon2020 Demeto project.
For the past two years, Neo Group has mainly focussed on the soft glycolysis method, used in the final cleaning and preparation of post-consumer PET packaging, developing a solution Neo Group describes as 'unique'.
"We believe that the enhanced recycling methods and processes we have discovered will complement mechanical recycling in the future, allowing to include even higher amount of rPET in its secondary use," explained Radajevas.
The company is currently seeking to patent its new chemical recycling technology and has announced plans to produce its first products later this year.
The company estimates that using the chemically recycled secondary raw materials on a single production line will allow up to 30% less fossil raw material to be used to produce the final resin. Moreover, the quality of the resin is identical to the resin produced on the traditional lines.
"This means that the company's customers will not have to adjust their equipment or perform any other changes in the manufacturing of their products," Radajevas stressed. The resin is also almost infinitely recyclable.
"We will monitor our processes and decide how we will increase the amount of post-consumer recycled PET. Seeing the market shift toward circular processes, we plan to continue modernising and improving our processes in order to achieve the principles of sustainable production. This is the company's first patent, but it is resolving a vitally important issue – the real implementation of the circular economy," R. Radajevas states.
Neo Group, a major European PET producer, is a part of the international group Retal Industries Ltd. The company has been active in Lithuania since 2004 and even now represents the largest greenfield investment in the country. It produces over 450 thousand tonnes of PET granules annually, or 14% of total European production of PET resins for food and beverage packaging.